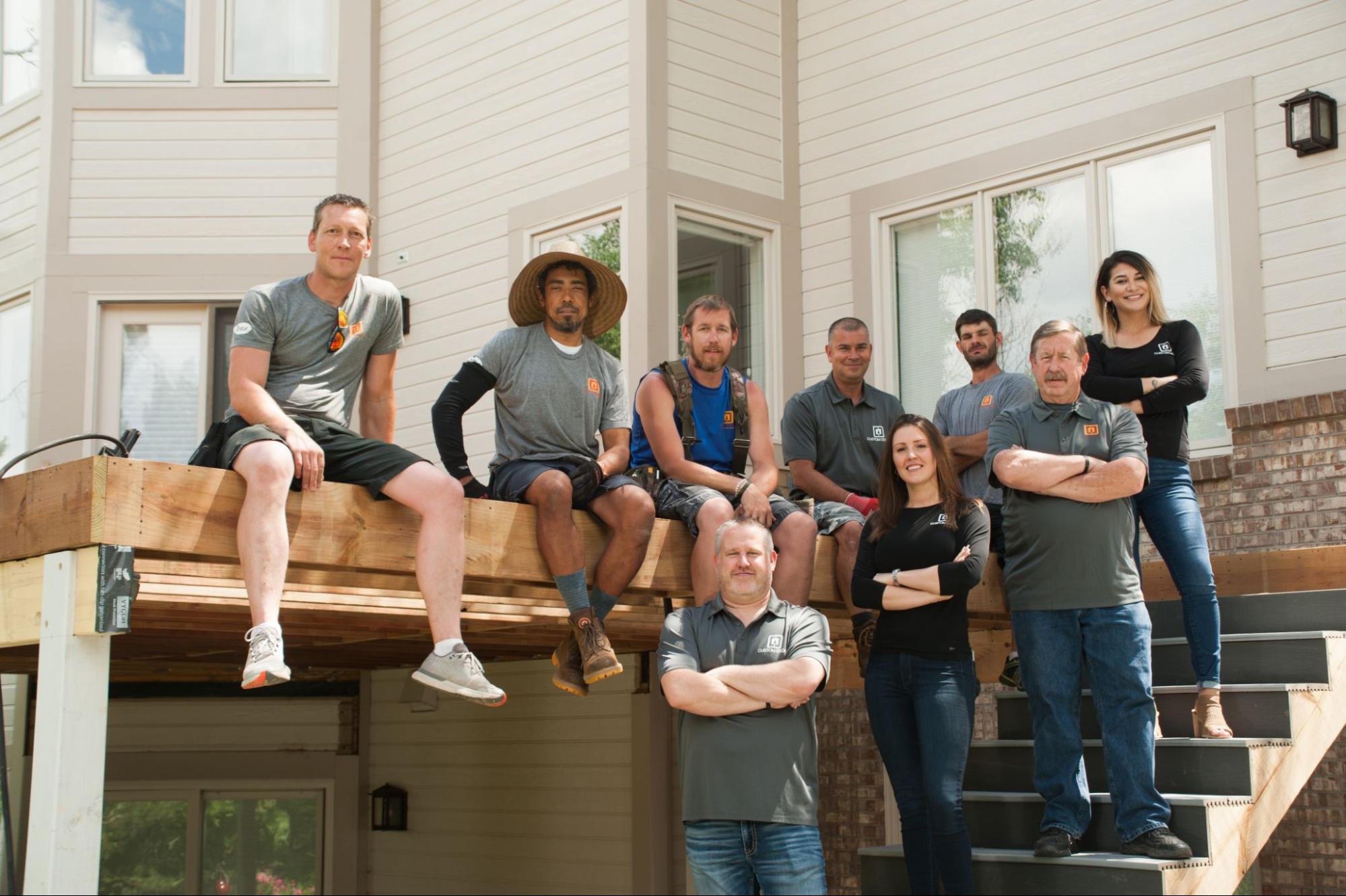 We Deliver Extraordinary Decks & Outdoor Living Areas That Homeowners Love – And We Can PROVE It
A+ rated
25+ years in business
Nationally recognized & award winning
We give homeowners peace of mind, because we have a proven track record of delivering stunningly beautiful decks and outdoor living areas.
You won't have to wonder or worry if we'll keep our word, because we've been doing exactly that for 25+ years.
You can also rest easy knowing the Better Business Bureau rates us as A+, and that our decks have won national awards for their beauty and quality.
We have the best team, including designers, project managers, and expert installers. We hire the best and then retain them with good pay and professional standards.
For more on what makes Custom Decks different from typical deck companies, read on and click the links below to read more.
---
More About Custom Decks
Keeping Our Word
This company was founded on the principle that we always do what we say we're going to do. We've kept that promise for 25+ years and counting. Read more…
Award-Winning Results
We've won prestigious national awards based on the beauty and quality of our work. Read more…
Construction Quality
With us, there are no shortcuts allowed. In fact, we go above and beyond standard construction practices to give you stronger, more durable results. Read more…
Crystal Clear Communication
One of the most common complaints homeowners have about contractors is poor communication about the status of projects. With us, you'll always know exactly what's going on. Read more…
Painless Process
Everything we do is meticulously planned. We've honed our processes over a quarter century to deliver the best possible experience for our customers. Read more…
Best Team
We have a team of project managers, designers, and installers that are truly the best. We treat and pay better to retain our top-quality team. Read more…
A+ Rated
The Better Business Bureau rates us as A+. Read more…
Core Values
Everything we do is grounded in our core values to make sure we never lose our way as a company. Read more…
Financing
We have financing options available for homeowners who prefer it. Applying is fast, easy, and hassle-free. If a budget-friendly monthly payment is what you want, we're here to help. Read more…
---
Custom Decks = The Best Deck Company Serving 4 Metro Areas: