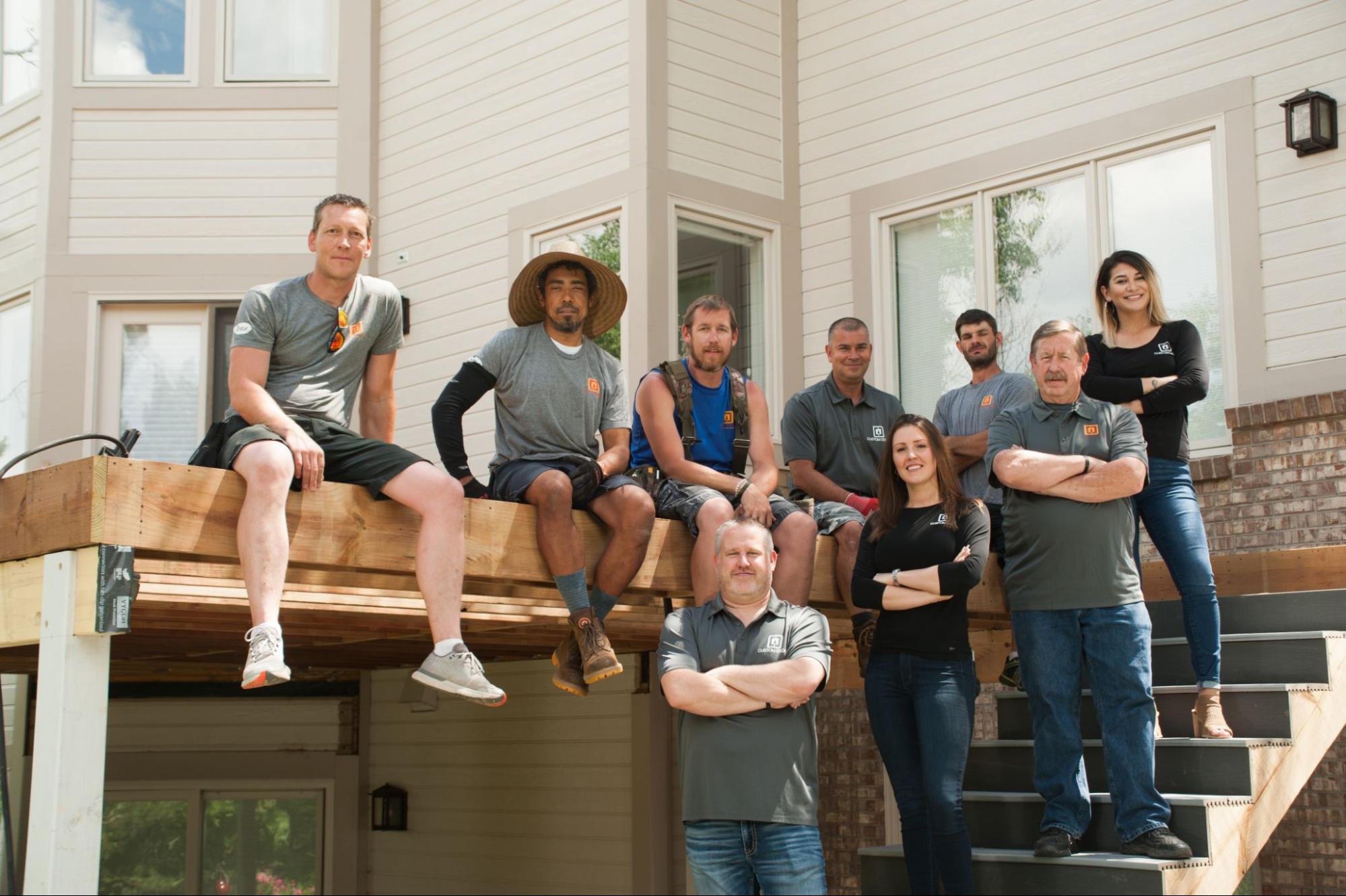 We've Built The Best Team In Deck Building Because We Treat Everyone The Right Way
In An Industry With Way Too Much Turnover, Our Team Shines And Delivers The Best Results
To build best-quality decks, you need a best-quality team. But the truth is, building a great team is not something most companies focus on.
Instead, there's too much just-get-through-today thinking. That's why there's so much turnover in decking. And it's why so many companies are willing to use cheap temporary labor, because that's a faster, easier "solution" in the moment.
That will only cause headaches when installation shortcuts lead to poor craftsmanship and disappointing results.
There is a different, better way.
---
Hire The Best + Pay The Best = The Best Team In Deck Building
We wouldn't call developing a great team easy, but it's also not rocket science. We focus on three key things at Custom Decks:
First, we're selective about who we hire. We look for experience, good attitude, and above all attention to detail.

Second, we overpay our people. And we're happy to do it. Happy people do better work and stay longer. The truth is it's rare for any of our core people to leave and that leads to a better-quality experience for our customers.

Third, we build a team atmosphere with company get-togethers, travel weekends, and fun events. All of this is unusual for a deck company, but it's why you'll notice a big attitude difference when you compare us with other deck contractors.
---
"I Want To Work For You"
Our reputation as a great place to work is known in the community. Some have even spotted our owner at deck supply stores and told him, "I want to work for you!"
This kind of reputation allows us to be hyper-selective and only add the most talented people.
In The End, What Matters Is YOUR Experience
While we're very proud of the team we've built and we enjoy our camaraderie, what really matters is that YOU get a better experience:
No sketchy-looking installers showing up to work at your home.

No surly attitudes, blasting radios, harsh profanity, or trash left at the work site.

Pleasant office team members if you have a question or concern.

100% professional designers and project managers with tons of experience.
In short, get ready for the best home improvement experience you'll ever have delivered by a friendly, professional team.
---
Ready To Take The Next Step? It's Easy And Risk-Free.
We'd be honored to speak with you about a deck or other outdoor project. Why not take the next step and reach out to us today for a free consultation?
---
Custom Decks = The Best Deck Company Serving 4 Metro Areas: