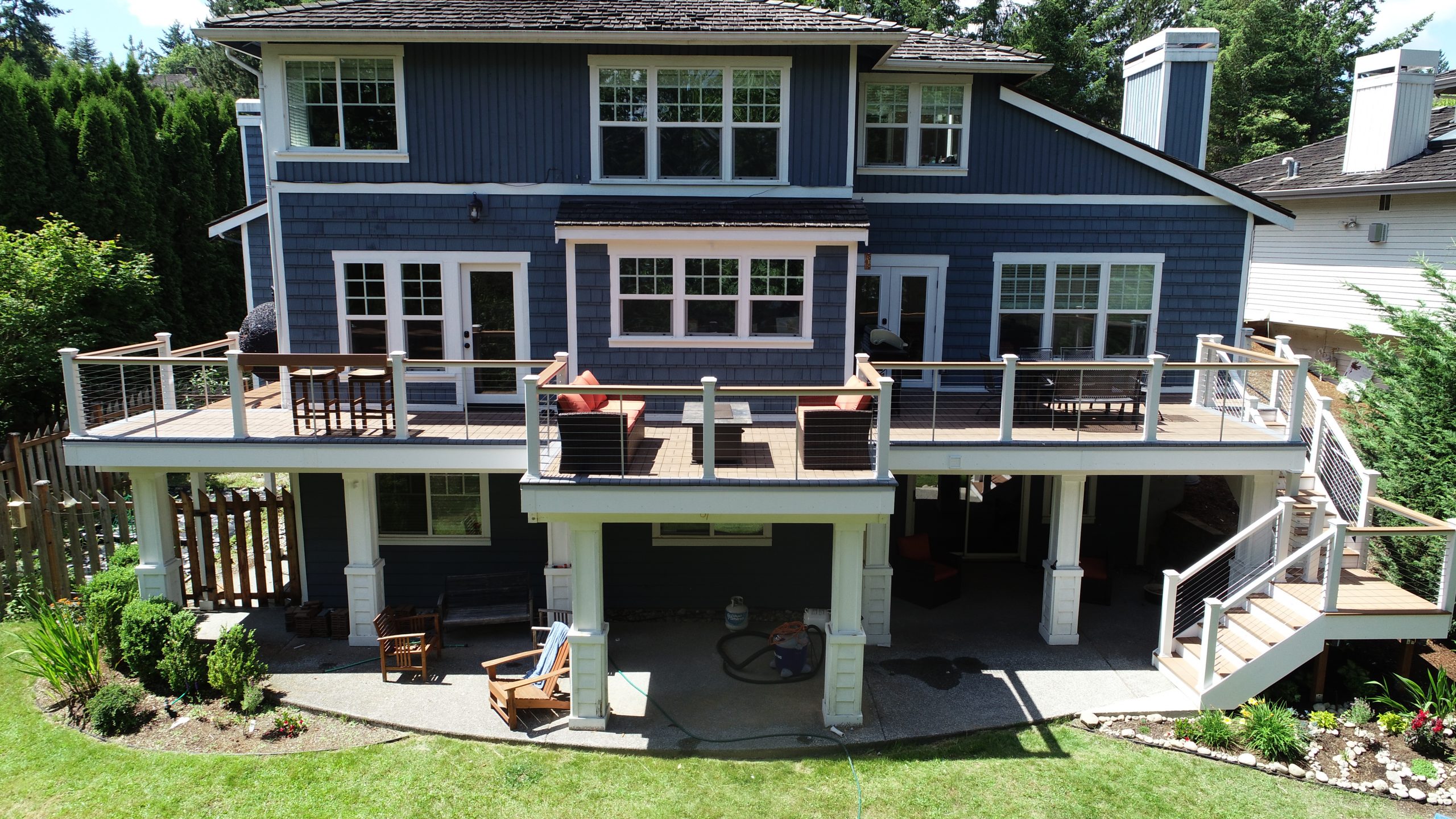 You'll ALWAYS Know Exactly The Status & Progress Of Your Deck Project
Crystal Clear Communication Is Our Calling Card
Is there anything worse than paying a deck company a tidy sum to build you a beautiful new deck or outdoor project… and then being (mis) treated to poor communication, endless construction delays, and being ignored when you express a concern?
It happens… and WAY more often than it should.
We go in the complete opposite direction. We make sure you're never left with that sinking feeling of "What's going on with my project?"
---
Some Companies Would Probably Call Our Communication "Over The Top." We Call It Keeping Our Customers Happy
We've invested in systems and put tools in place to make sure you're always in the loop.
---
We Send You The "What To Expect When You're Deckspecting" Email
As soon as we get the green light from you on your project, we send you our "What To Expect When You're Deckspecting" email. This is a detailed outline of the process, including solid estimates for how long each phase typically takes.
You'll better understand what's happening at each step, from design approval, to permitting, all the way through construction. Homeowners tell us they love having this roadmap to the process.
---
24/7 Access To Project Updates Via Buildertrend
We've invested in Buildertrend, an online portal that gives you access to all the important details and documents of your ongoing project. We keep it updated in real time, and that means you can always log in and see the status of your project.
---
Experienced Project Managers
We have multiple project managers, each with a specific area of expertise. That means there is a true expert overseeing each phase of your project: checking timelines, solving issues before they become problems, and making sure the team is delivering the quality we're known for.
---
A Favorite Feature of Buildertrend (Homeowners LOVE This)
We mentioned Buildertrend above – it's your 24/7 online portal that you can access anytime to stay updated on the status of your project.
A feature that homeowners love is that it always shows who is in charge during any phase of your project. That person's name and contact info will be displayed in the top right corner of the Buildertrend portal at all times.
That means you ALWAYS know exactly who to reach out to with questions and concerns. It eliminates confusion and keeps communication lines constantly open and available.
---
No Deck Company Is Perfect (Including Us). But Here's What Really Counts…
We're very proud of our team and our processes. It means most of the time, things go smoothly.
But we're also not going to claim that we're 100% perfect, 100% of the time. We're staffed by humans!. What really counts is how we react to issues, concerns, or mistakes.
We don't dodge the issue. We don't say, "Let this call go to voicemail" and never call you back. We don't bounce you from person to person, with no one taking responsibility. That's just not the right way to do business.
When you have a concern, you'll know exactly who to call, and that person will get you a fast, appropriate response. That's our promise, and we always keep our word at Custom Decks.
---
Your Next Step
Do you like doing business with a company with great communication and responsiveness? Then reach out to Custom Decks and schedule your free consultation.
---
Custom Decks = The Best Deck Company Serving 4 Metro Areas: