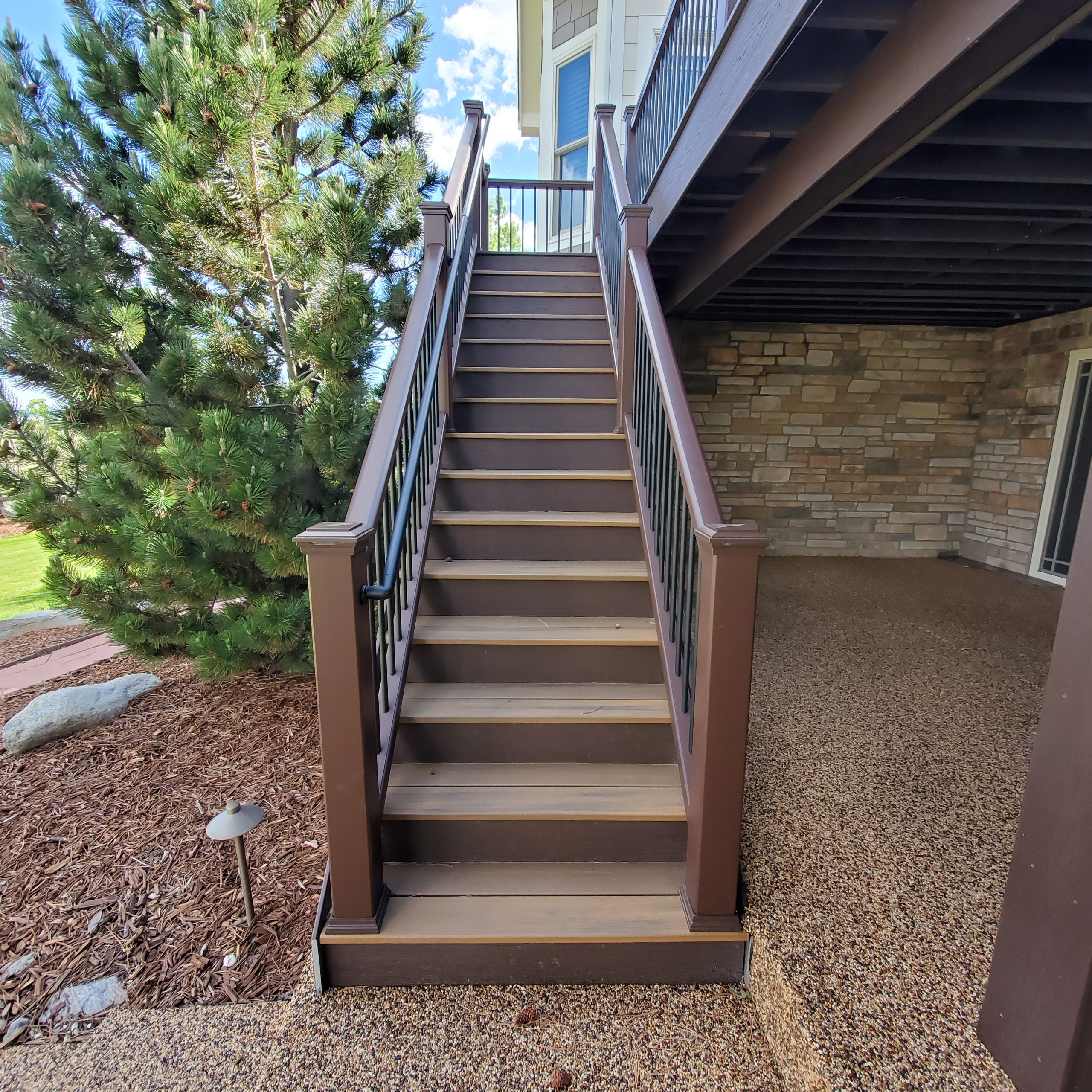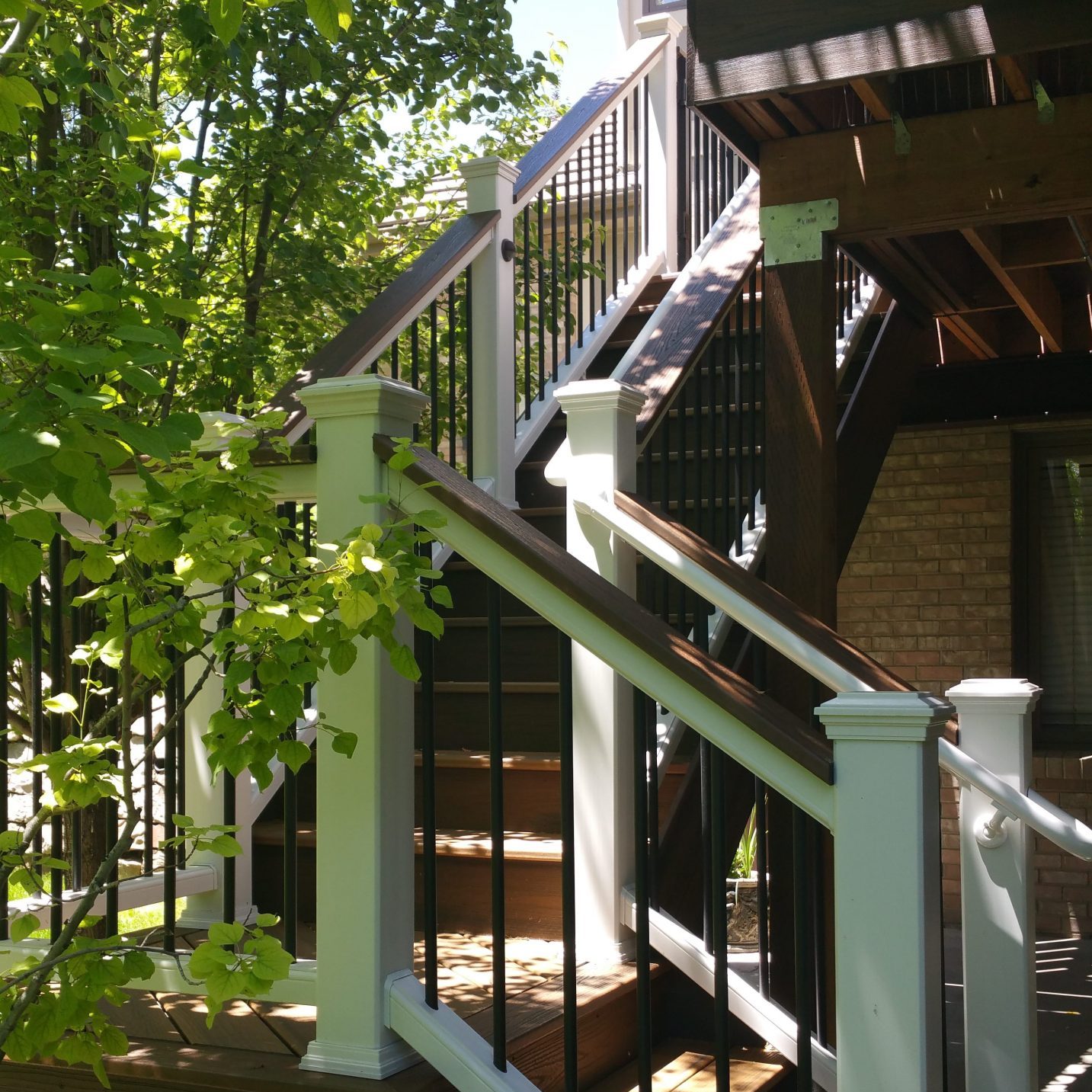 Beautiful Deck Stairs Built To A Higher Standard
We Construct Stairs To Maximize Stability & Safety
Deck stairs aren't just a practical addition to elevated decks; they're also an opportunity to add a beautiful touch to your dream deck.
With our 25+ years in business, and with professional designers on staff, we create deck staircases that are stunningly attractive – way beyond the mediocre deck stairs installed by typical deck contractors.
If you want deck stairs that are both beautiful and constructed to the highest standards, Custom Decks is the proven company.
---
Attractive Options For Deck Stairs
Single inclined staircase

Staircase with landings

Spiral staircase
Spiral staircases are often a great choice if you have a smaller, tighter footprint for your deck. Highlights of our spiral deck stairs:
Available in powder-coated aluminum or galvanized steel for superior protection against the elements.

Low-maintenance options that will never need to be painted.

Suited to your personal taste, with a wide range of beautiful colors to choose from.
---
Check Out Some Of These Stunningly Attractive Staircases We've Built
---
For Us, Building Stairs To Just Meet Code Is Not Enough
Deck stairs need to do more than look good. They need to be built to be as strong and safe as possible.
We consider code requirements to be minimum standards, and Custom Decks does not believe in just meeting the bare minimum in anything we do. Our stairs are built to make the "impact zone" of each step as durable and strong as possible. Here's some other things we do:
When a deck is highly elevated, we'll make sure to recommend a landing (or multiple landings). This helps avoid longer falls down too many steps.

The deck stairs we build are always fully enclosed on the sides and back. Many companies will leave the back and sides open. Not only does our method give you a more finished look, it also adds to the stability and durability of the stairs.

We use 4 stringers for our stairs (stringers are the support underneath each board that forms a step). While some other deck companies will do this, it is more typical to use 3. Since the impact of stepping down has more force than on a flat surface, 4 stringers is the right way to go.
---
Your Next Step…
Custom Decks is the A+ rated deck company that's been in business for 25+ years. Schedule a free deck consultation now.
---
Custom Decks = The Best Deck Company Serving 4 Metro Areas: