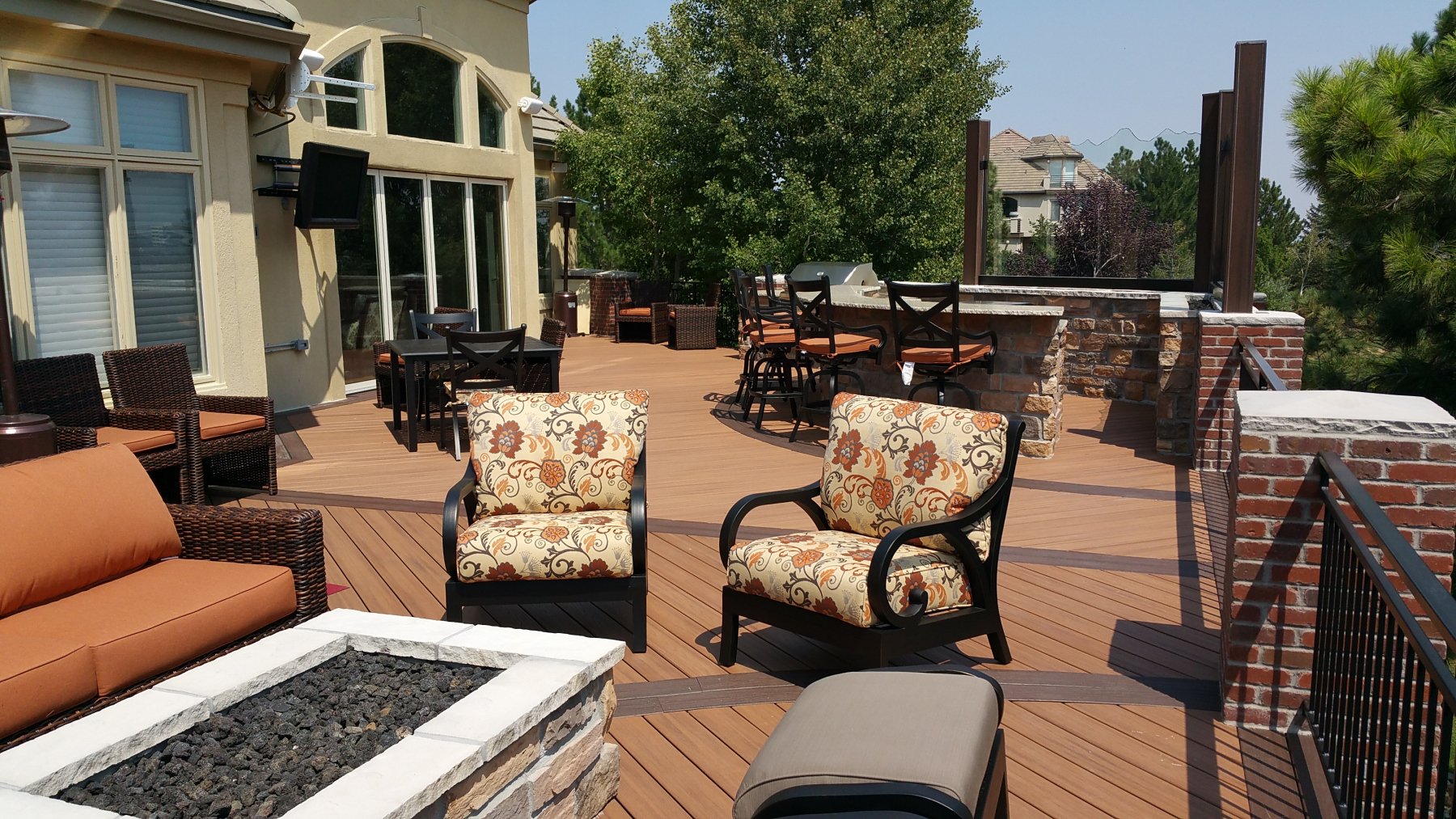 We Judge A Product Warranty By
Who Stands Behind It
Over The Years, Trex Has Passed The Test With Flying Colors
There's an old salesman's cliché that a "warranty is only as good as the company that stands behind it."
Well, even if it is a cliché, this one is true!
With 25+ years in the deck business, we know which manufacturers stand behind their warranties, and which ones try to hide behind the fine print.
Trex is definitely in the category of "stands behind their warranty."
First, it's rare for Trex products to have a defect or warranty issue. But no manufacturer is perfect 100% of the time, so you need to know if they'll come through when it counts.
We can honestly say in the decades we've been dealing with Trex, they have yet to let us or one of our customers down.
The warranty coverage is outstanding:
25-year product warranty

And we add our own unmatched 10-year labor warranty and then Trex – because they know our company and trust our installation so much – adds another bonus 3-year labor warranty!
---
Hey, I Heard About A Better Warranty…
We sometimes hear about a new manufacturer claiming to offer a better warranty.
Okay, that could… might… hopefully will end up being true. But we always ask, "If they've only been around a handful of years, how do you know they will be around long enough to honor it?"
And how do you know the contractor telling you about these promises will be around to help you?
The sad reality is in home improvement, manufacturers and contractors tend to go out of business pretty quickly (the average is 5 years or less).
That's why we recommend you look at the track record of the companies you are considering for your deck:
Trex = 25+ years as an industry leading manufacturer.
Custom Decks = 25+ years as a deck company.
That's true peace of mind – knowing your companies have a true track record of standing behind real warranty promises.
---
Your Next Step…
If you are interested in learning more about Trex decking materials and warranties, why not schedule a no-risk consultation with us?
---
Custom Decks = The Best Deck Company Serving 4 Metro Areas: