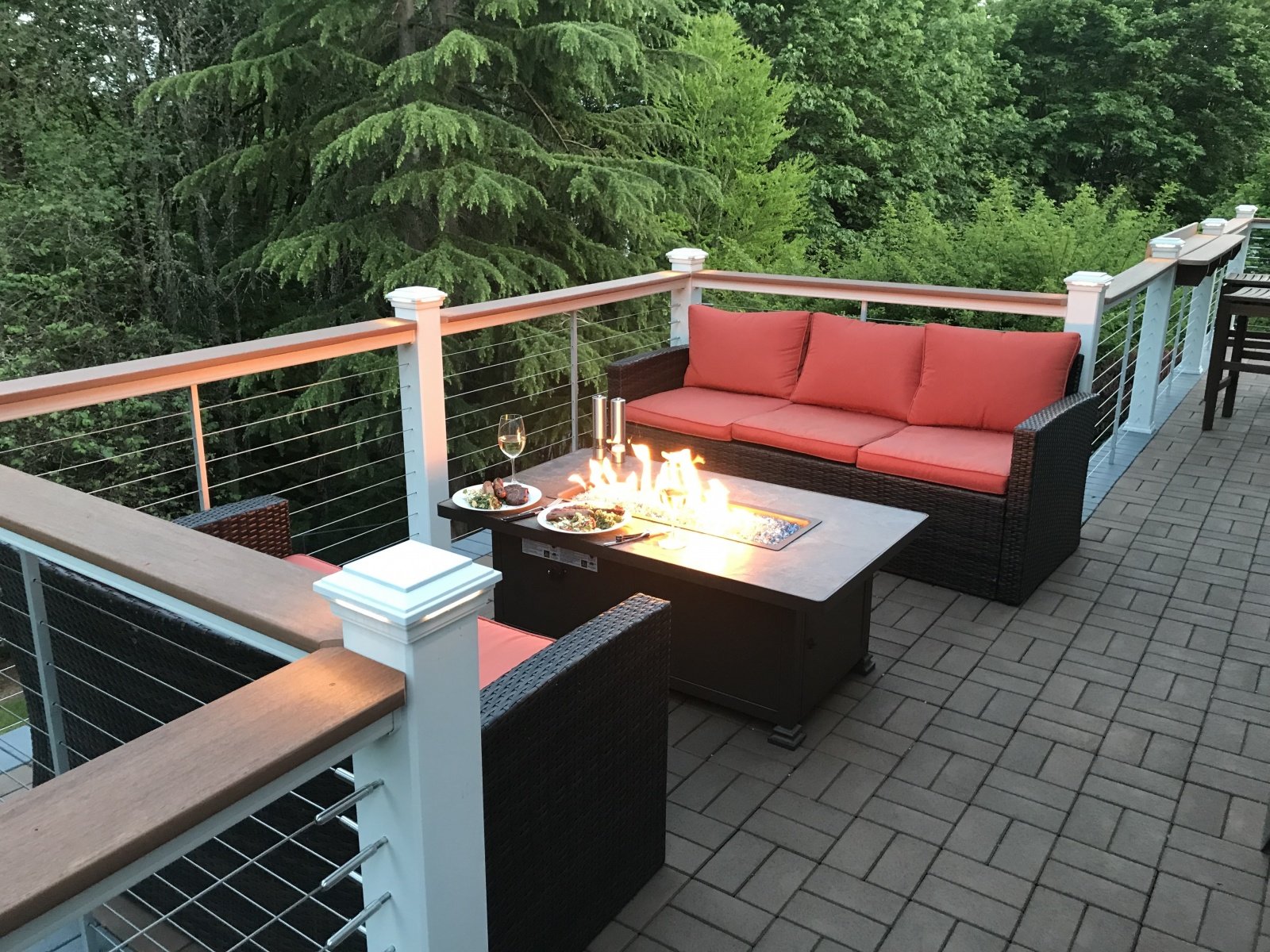 We're The A+ Rated Deck Company That Has Been In Business For Decades
Our Customers LOVE Our Results And Aren't Afraid To Say So
When it's time to choose a deck company, it's important to do at least a little homework. That's the best way to avoid project nightmares with "fly by night" contractors.
One of the first things you should check is whether your company is a fully accredited business with the Better Business Bureau and what grade they have with the BBB. Do this BEFORE signing anything!
We're proud to say that we've earned the highest possible rating: A+.
---
Fully Licensed & Insured
Another thing you need to be sure of is that any contractor you hire is licensed and insured (and insured adequately!).
Did you know a company without a license can't get "pull permits" – meaning your project will not have the proper paperwork filed with the local government? That will be a huge headache for you if you eventually sell your house (and sometimes it will be a headache before that).
Hiring a company with no insurance – or too little insurance – is an even BIGGER problem.
Did you know that if a deck installer gets hurt installing your deck, and the contractor doesn't have insurance, the liability falls on you, the homeowner? You hire them to do a job, they get hurt… and it can turn into a claim against your own homeowner insurance policy!
That's one of the advantages of dealing with a completely established, totally professional company like Custom Decks. We're fully licensed and insured. It's peace of mind.
---
A Quarter Century In Business
Another reason homeowners like choosing us is this: we've been in since 1996. That's 25+ years – and you only last that long by keeping your promises and delivering awesome results for your customers. Custom Decks is a financially stable company with a team of professionals and a beautiful showroom. You'll love the experience.
---
Your Next Step
Do you prefer to do business with A+ rated companies with a proven track record of success? Then reach out to Custom Decks and schedule your free consultation.
---
Custom Decks = The Best Deck Company Serving 4 Metro Areas: